Announcements
Elimination of Federal Direct Subsidized Loan



The Budget Control Act of 2011, signed into law on August 2, 2011, eliminated the in-school interest subsidy on federal loans for graduate and professional students effective July 1, 2012.

Federal Direct Subsidized loans will no longer be available after July 1, 2012; all Federal Direct Loans available for graduate and professional students will be unsubsidized. The annual loan limit remains at $20,500 for graduate and professional students and $40,500 for veterinary medicine students. Previously borrowed Federal Direct Subsidized Loans will not be affected by this change. If you have any questions, please contact the Office of Student Financial Aid at finaid@illinois.edu or 217-333-0100.

July 20, 2011


Did you miss something from last night's session? You can now view a recording of the orientation webinar.

July 13, 2011


Please join us on Tuesday, July 19 at 6:00 PM (just before your IB 533 synchronous session) for an orientation webinar to the program. You should receive a link to the webinar from Tracie Gant. It is the same link as your IB 533 instructor's virtual office.

July 7, 2011


The first course in the program starts July 17, 2011. Stay tuned for more information.
From the School Director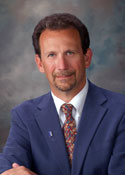 Welcome, Biology Educators, to the online Master of Science in Teaching of Biological Science program at the University of Illinois. It is an extraordinary time to be a biology educator! Our knowledge is growing at an enormous pace and the solutions to many of the fundamental challenges facing society – sustainability, human health, food security and energy – have their roots in biology. We have designed courses to help you stay at the cutting edge so you can train the next generation of biologists, a generation of young scientists who need to be conversant with modern principles in biology, who think like biologists, and, most importantly, have the skills to continually refresh their knowledge.
The program is designed to give you the opportunity to earn the M.S. or graduate credits while living and teaching at home. The five core biology courses in this program, Emerging Infectious Diseases, Sustainability and Global Change, Human Genome and Bioinformatics, Evolution and Medicine, Biology and Tech Innovation, have been carefully selected to address those areas of biology advancing most rapidly. Additionally, they have been designed to provide you with teaching modules that you can implement in your classroom. The education courses, Learning in Science, Science Inquiry and Educational Reform, and the Capstone Project, will strengthen your pedagogy and refresh your approach to biology education. Take all eight courses and earn your M.S. degree or take some to earn graduate credit. These short, online courses are designed to work within the demanding schedules of today's biology teachers.
Good luck on your journey into the future of biological sciences.
Professor Evan H. DeLucia
Director, School of Integrative Biology, University of Illinois